A Weekend of Animals
Saturday I visited my friend, Erica, to meet her new donkey, Ted, and goat, Jack. They are adorable and so like babies.
Samedi je suis allé voir mon amie, Erica, à la rencontre de son nouvel âne, Ted, et sa chèvre, Jack. Ils sont mignons et comme les bébés.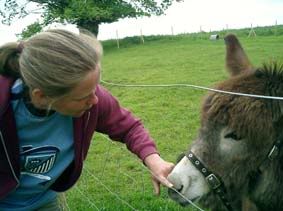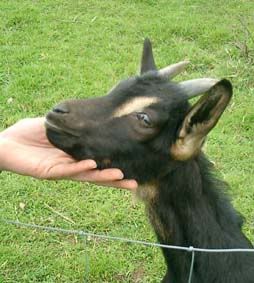 Sunday, I drove down to Angers (130 Km) with my friend Jan and her sick cat, Bracken, to the animal hospital there. We will be going again tomorrow and at the end of the week to pick him up if all goes well.
Dimanche, je suis allée à voiture jusqu'à l'hopital veterinaire d'Angers (130Km) avec mon amie, Jan, et son chat, Bracken, qui était très mal. Nous irons demain et encore à la fin de la semaine pour aller le chercher si tout va bien.