Time to Dye
I have done quite alot of dying for one project or another over the last couple of weeks and thought you might like to see some of the results. It has mostly been sock wool, some of which has gone off for swaps.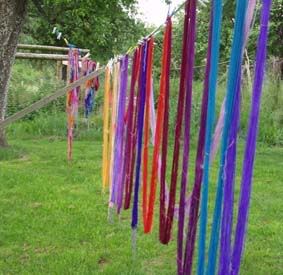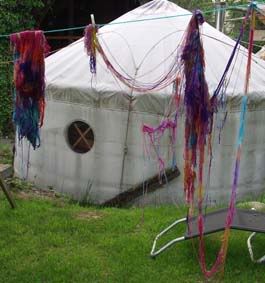 I have gone back to using the long skein method. It may be tedious but I didn't make half as much mess as when I used a warping board (I obviously didn't tie off in enough places) but I painted the yarn anyway and I will attempt to skein it... sometime.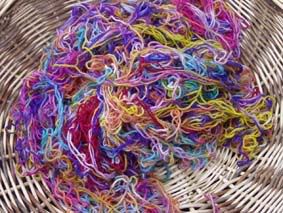 These are the yarns I have sent off for my swaps this month. The one in shades of blue is for my June Project Spectrum Dyed Sock Wool partner and the other is for my Dye-O-Rama swap partner.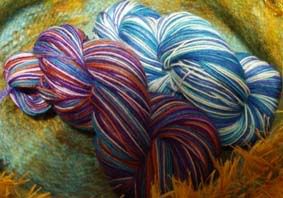 Here are some samples of them knitted up too.




Incidentally they are inside my first Kitty Pi for which I also dyed the wool. It is mostly used by Jenkins, seen here in complete abandon.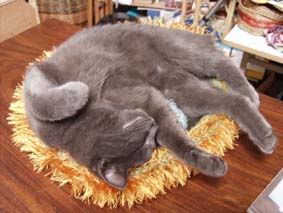 I have dyed up some more of this yarn as I have 4 more Kitty Pi's to go. I really like the rainbow one.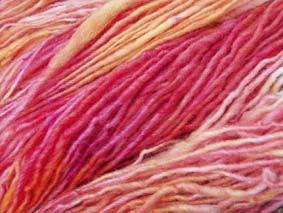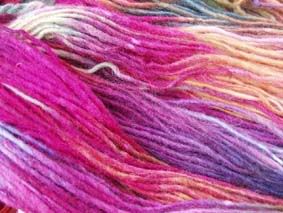 This is the same yarn I used to make my Olympic knitting. I bought 5 Kg from ebay in white. It is not the softest or most even yarn but dyes and felts beautifully. Here is the coat I made for the Olympics it is from Noro pattern #746 from Vol #18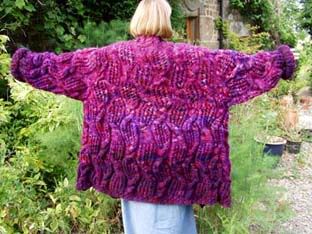 Here is a detail of the cable pattern. This was my first cable garment and I really enjoyed it.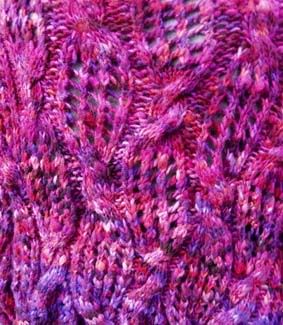 ...and some more examples of sock yarn I have dyed.