The Year turns
I have been busy and naughtily not kept my blog up to date - sorry
SP
. So this is a bit of a catch up.

After all the unpleasantness caused by the last posts slugfest I will decline from adding my latest wildlife photos. As peeps here will know we seem to now have an invasion of cobwebs and their somewhat large architects, but
Rachel
will be pleased to know I will not post pictures of ginormous spiders so she can open her eyes.

Or the dead moles left at the bedroom door. The cats never eat them and they lie on their backs with there paws in the air looking like they are sunbathing.


Jeni
at Fyberspates has been bemoaning cream rugs and I understand her concern having to frequently washout blood stains caused by messy eating habits. I have to say though previously I had a multicoloured rug that disguised everything wonderfully; too well in fact. Given the choice I prefer not to get up in the morning and tread on a mouse's head I haven't seen. Or if I do see it to squash the gall bladder of said mouse underfoot instead - not recommended.

Well lets have some cat photos then. Here is Marge, trying to look dignified.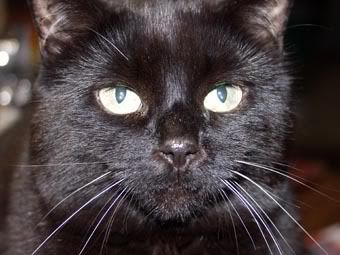 and Jenkins cleaning up after a drink.




The garden is becoming very autumnal, not many flowers left except a few gladioli.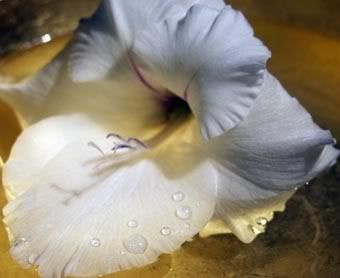 And a bumper harvest of raspberries.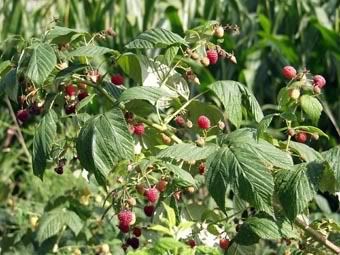 Which is turning into this.




Raspberry jam is my favorite and we are overflowing with raspberries (and pears which I don't like) this year. Unfortunately I can no longer eat them. The arthritis in my knees has been so bad I decided it was time for drastic action and I have embarked on an antiarthritis diet. I have cut out meat except fish and the only fruit I am permitted are apples, peaches, melons and bananas (which I don't like). I would say leave a comment and I will send you some jam but it is so heavy to post....

I have been knitting too. I finished this narrow shawl/wide scarf in Colinette silky chic, fandango and lasso.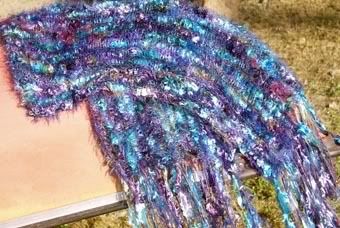 I have to confess to not liking lasso at all and I am going of the Colinette fancy stuff that originally attracted me because I have an ooh shiny mentality. It drapes beautifully though and the colours are wonderful.

My second lace project, which is coming on nicely.


Branching Out
in Malabrigo Lace weight, the most devinely soft baby merino wool in a semi solid green, gifted to me by
Erqsome
my SP10 spoilee.

And at long last I have been getting on with
Rogue
.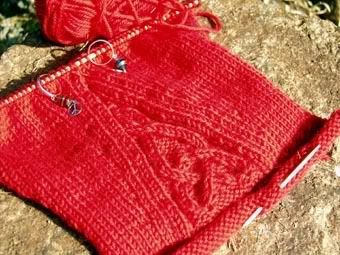 Unfortunately (have you noticed how often I resort to that word?) I didn't take the pattern with me when I bought the yarn and I bought DK (sport?) weight instead of aran (worsted). I think I have plenty so I am knitting a size larger and hoping that compensates. Well I can hope can't I?
And the
So Called Scarf
grows when I need to do mindless knitting.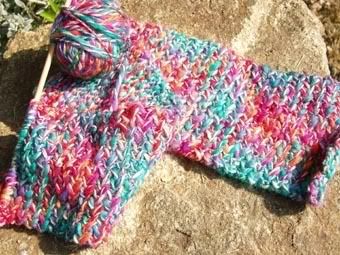 I am a bit concerned I will run out of yarn as I think I only had one skein - a short scarf then.


The new Knitty is out and the things that have grabbed me thus far are the fitted zip up hoodie
Roam
(wouldn't it be wonderful to be able to afford to make it in gorgeously soft
Malabrigo
in one of their semi-solids?) Quite a few hats caught my eye: the super cute
Flower Power
(so many babies around too so a useful pattern),
Pecan Pie
(great for handspun or a couple of odd balls of Noro I have left) and
Urchin
(which looks like it might work well with
Colinette one zero
of which I have an abundance). The lace projects are also interesting too for when I need to progress on from the
Branching Out scarf
. Maybe I should make a
Foliage
to go with it.
Lastly I pass this every time I go to my spinning social days.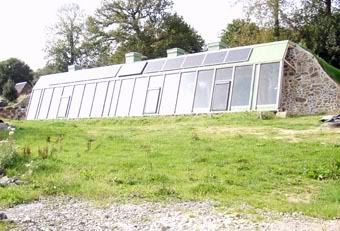 It is an earthship - a variety of eco house - that is being built locally by, I think, an american architect for a british family.