Project Spectrum Update
Well it is July and July is for purples but before we go there, i can finally wind June up. The long awaited parcel from my Project Spectrum Swap Pal arrived today exactly one month to the day since it was sent. But it was so worth waiting for, take a look.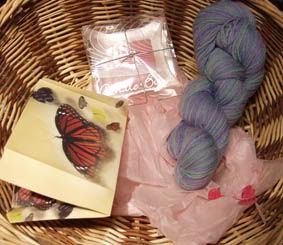 A lovely scented candle in glass holder, a sweet note on butterfly stationary and this beautiful, beautiful self striping yarn that feels so soft I have already started winding it into a ball. Here is a close up of the yarn.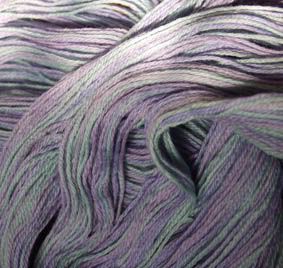 This maybe the yarn I finally make a pair of
Jaywalkers
with.
Thank you so much Michelle from Ontario!