Other Pals
I also received my Project Spectrum July Purple dyed sock yarn from pal
Karen
along with a pressed flower bookmark, a really useful little notebook and some Kool Aid all suitably colour themed.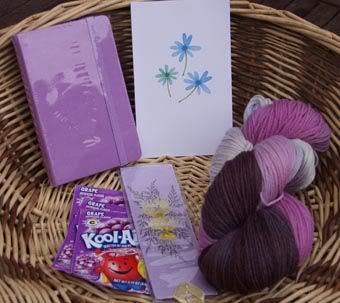 The colour theme for August is black white and neutrals - that could be a bit challenging for me!
And all the way from Japan another unusual skein from my
One Skein Swap
partner.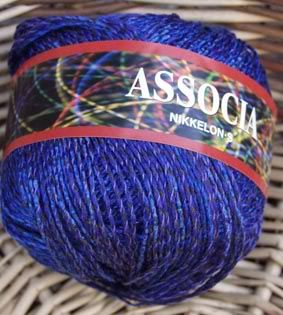 I did manage to send off all my parcels before going to the UK and everything arrived in time, here is a pic of everything before I parcelled it to various people.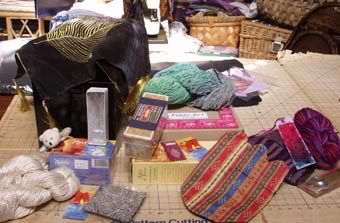 I have to do some thinking now about a last super special parcel for my Secret Pal and I need to make something out of one skein for my
One Skein Swap
Pal, I had better get on with that as it needs to be sent soon. Decisions, decisions.
I have also joined a
Lace Swap
and am seriously thinking about
Sock Wars
. I know I am a very novice sock knitter but all those experts need people to knock out pretty quickly.