Tying up loose ends
I have spent the day trying to finish all those things that might stop me starting the new year afresh. So I have balanced all the accounts and replied to emails and caught up with secret pals. It will let you know how far behind I was if I tell you it has taken all day.

So now it is time to catch up with the blog. So first off many, many thanks to my
SP9
pal. Two parcels arrived this week.
First we have this: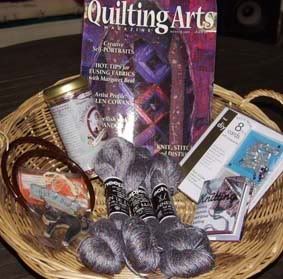 Lots of goodies, like a linen blend yarn, cardmaking kit, quilting magazine, bag handles, Gypsy Tea Earl Grey a little book of knitting wisdom. This pal has been reading up on me! I love all of it but most of all I love this: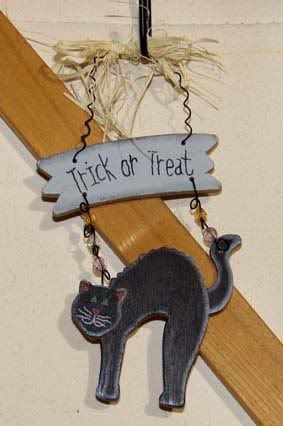 Is that cute or is that cute? It should be the sign on my blog. And it has a black cat!

Two days later I had another parcel from her: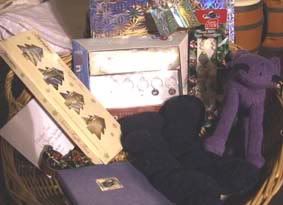 More yarn - this time Rowan woollen tweed DK ( I am thinking something felted but no idea what yet). A box of things that say they are wine glass markers but you and I know they are stitch markers. Disappearing chocolate. A purple notebook with handmade paper and a darling purple cat. Now this cat is so me that it so happens I already have one! So I introduced them:




They like each other! Just as well since they will spend the rest of their lives together.

Fish, our largest black cat (we have 4 black and one grey cat) decided to cuddle up with them.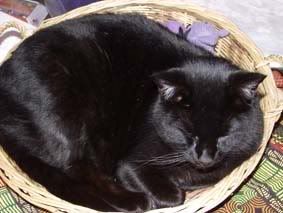 So thank you Secret Pal for a great week.

What about my progress on the UFO's? Well I frogged some and after an excruciating attempt at trying to finish an almost finished crochetted shawl I decided to leave the few crochet projects I have until the summer when maybe my hands wont hurt. Tomorrow I hope to have a full update of UFO's to include in my New Years Determinations.

I did finish the Silky Chic Panache poncho.




It was a commission for the daughter of friends Rachel and Gregoire.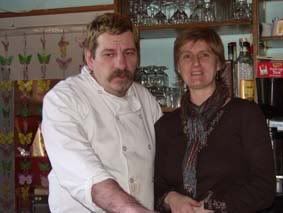 Here they are looking rather tired from the endless work of running a restaurant at Christmas/ New Year. Rachel recently started blogging and she is well worth a visit if you are interested in France or restaurant life. She has an unerring eye for the little eccentricities of the locals in a small village which she reports with affection and humour.
Vas voir
.

This is a something of a bitty post as I try to finish off 2006 so here is a picture of my stall at the last Christmas Market I did at Ambrieres-les-Vallees.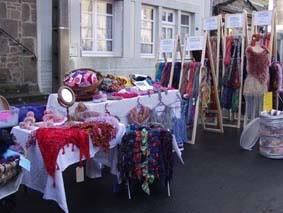 It was a bit moist but luckily did not rain. It is the only outdoor market I did after the summer and I do not want to do another I was so anxious about everything getting wet. I now have to reorganise everything, try and get more on to Etsy and make sure everything stays dry.

I had started knitting the Swallowtail Shawl from the Fall 06 Interweave Knits.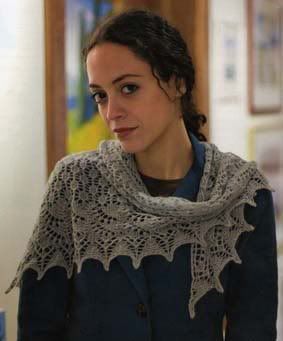 It is the first time I have knitted lace as such and at the moment it doesn't look much. However I am encouraged by all those who say lace only comes alive after it is blocked.





And just to finish this post a pic of (what I have to put up with - this is supposed to be struck through but I can't find where to do that - help?) mothers little helper.