Cute Overload
This is Alex and John.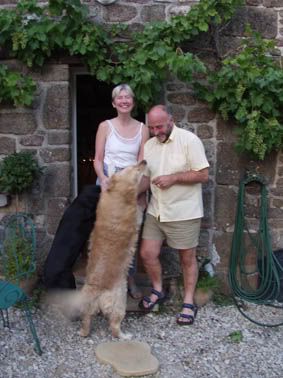 They live just outside the nearby village of St Simeon. We went there for supper last night (yummy Queen of Puddings for dessert), and spent the entire evening going ahh at one cute animal after another.
First there were the tiny kittens they found abandoned in their barn when their eyes had barely opened. Alex has been sleeping on the sofa so that she can feed them with a syringe at 2 hour intervals.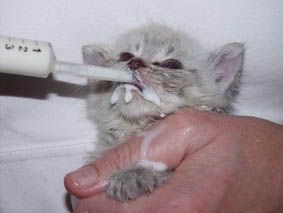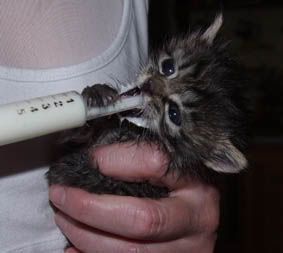 There are so many unwanted and abandoned cats round here (mainly because the farms all have undomesticated cats and nobody neuters them). It was lovely to see these two have landed on their paws. John had resisted having a cat before but I think these two are there to stay.

Alex has 10 alpacas and the herd seems to increase every time I see them.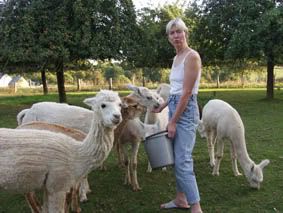 This is the latest addition Alfie with his mum.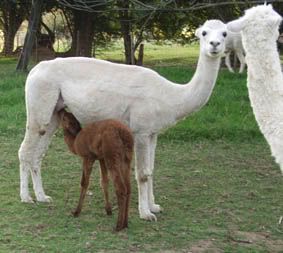 And this is Bertie, the blue eyed boy.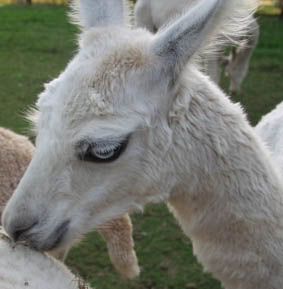 Alex bought him for breeding and went all the way to Poitiers to collect him. Because of his colouring she queried whether he was deaf and was assured he wasn't but he is indeed deaf. By the time this was confirmed though he had ingratiated himself into the herd and everyones hearts. But just look what the generous Alex gave me:-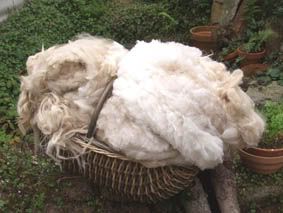 Bertie's grade 1 fleece from this year!!! It is so amazingly soft and lots of it can be spun without even carding. She also gave me some brown alpaca fleece.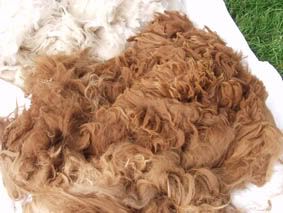 How lucky am I?
Well I couldn't finish this post without a photo of Herbie.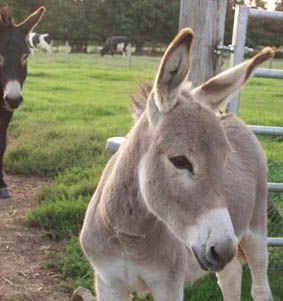 The new baby donkey. When he is old enough he will be going with my neighbour Erica to join her other donkey Ted. I blogged about them on May 15th. I think Alex is single-handedly tying to repopulate Normandy with donkeys since so many people we know have had donkeys from them.
It was a lovely evening and so nice to be in the company of people with such a caring but practical attitude to animals.