Friday Night Spinners
Tonight is my first night joining the Friday Night Spinners.

Which is good as I have stuff to do for my Spin to Knit swap partner. I posted previously with a picture of the yarns I was going to mix. I sorted them into piles to card. Orange wool, alpaca and mohair with tussah silk and some copper glittery stuff.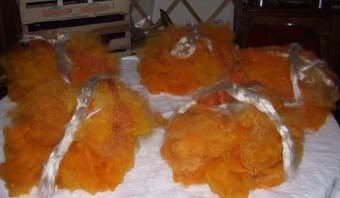 I made 5 piles but it was too much for each batt and I ended up with 8 batts.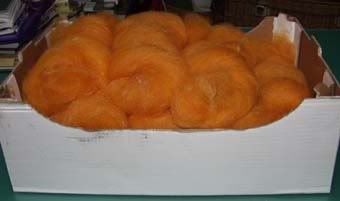 This is a close up.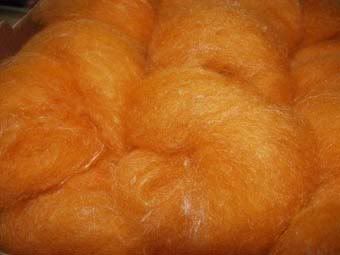 I will post pictures of what I spin on Monday along with the other Friday Night Spinners.
Labels: Friday night spinners, spinning, swaps