Snowed in
I'm a bit late posting with the results of last Fridays Spinning. It actually took me most of the weekend off and on to finish this orange skein.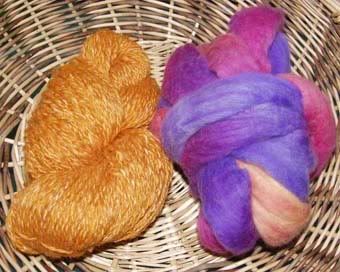 I am not very practiced at doing anything less than chunky so it seemed like really hard work to spin this fine. And not very even but I am getting better. Unlike Judy, the Spindling Scot, who spins beautiful even lace weight, metres and metres of it. I am so in awe. I really liked the colour and shine on this. Here is a close up.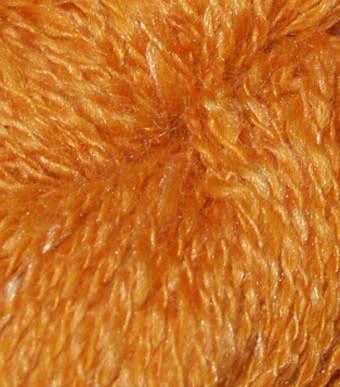 It is for my Spin to Knit pal. I also dyed her the superwash merino roving in purple, orange and magenta.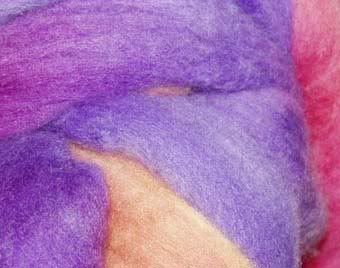 I then packaged it all up for her with a few extra goodies ready to post on Tuesday. But... we have been snowed in since then. This is the view up the road.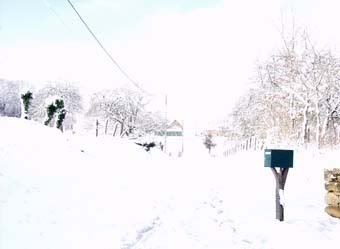 I had forgotten to take my camera off macro mode so the photos are a bit blurry. The garden is looking picturesque.




But the cats have a thing or two to say about the situation.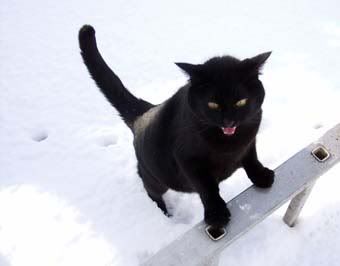 Poor Fish (who is pretty big) was sinking so far in his belly didn't clear the drifts. It is funny seeing cat paw prints everywhere sunk so deep.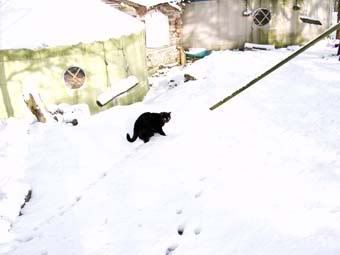 It does make our rather dilapidated yurts look quite romantic though.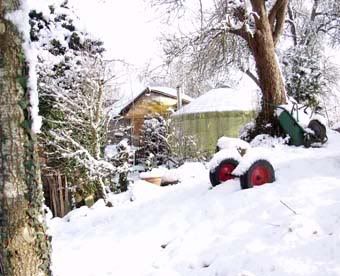 And everything in the garden is so pretty.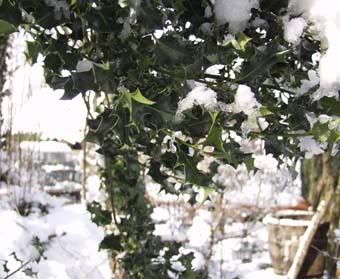 See our trusty landrover in the background? It helped us make our way to the local village shop yesterday but it was closed. Even the landie was skidding around but we did get to rescue the postman from a snowdrift. It is due to get even colder over night, -6c, and not rise above zero tomorrow but then we are back to +8c for the weekend so we should get to the post office and shops then.