Down on the Farm
I seem to have been slow to blog lately, so some catching up is in order.
First an FO. I thought I would try knitting a beret out of 6ply Opal sock yarn (3mm needles guage 24.5 st /10cm) just for the hell of it. Made the pattern up as I went along and it worked out quite well. I cast on 110 stitches and it has come out a small adult or child size.




It must be lambing time. I went to visit an angora goat farm last Saturday with my friend Margareta and there was another lamb foundling being cared for in the kitchen.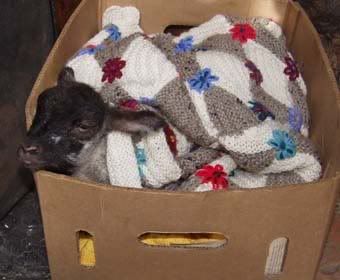 There were also more than 30 angora goats.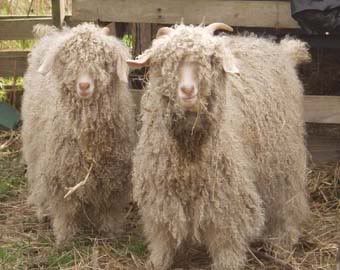 Including one who was completely mad looking!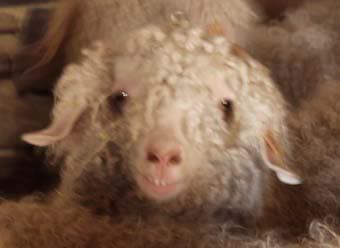 On the way there we saw a wonderful dome house, completly covered in wooden shingles, so I had to stop and take a picture.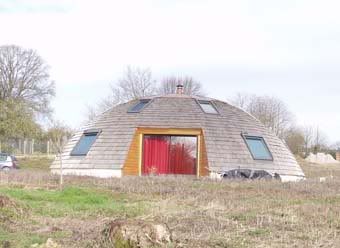 Tracey who had all the angora goats wants to start up a yarn business with the kid mohair from her goats. Trouble is she knows nothing about knitting, spinning or dyeing which is why we were visiting. She had already sent off 25 Kg of fibre to be spun at a mill. Not into a fine soft cobweb yarn though but into oiled hanks, seemed like a waste to me. She wanted to know if Margareta and I would be interested in handspinning some yarn for her to resell. However she wanted to market it for around £4 / 50g and was expecting us to wash, dye, card and spin for alot less than that (the fleece was not clean). It didn't sound very realistic to me.