Wishing you all a non wheezy new year
Well sorry to be away so long. I seem to have succumbed to the current round of colds, flu, coughing, sneezing etc. Even after 10 days I still feel rubbish especially towards the end of the day. I could sleep for Europe which isn't helped by the abysmal light.
I have done a fair bit of knitting though (goes with watching DVDs), though not much catching up on WIPs!
Anyway some pix:
My favorite Christmas Card.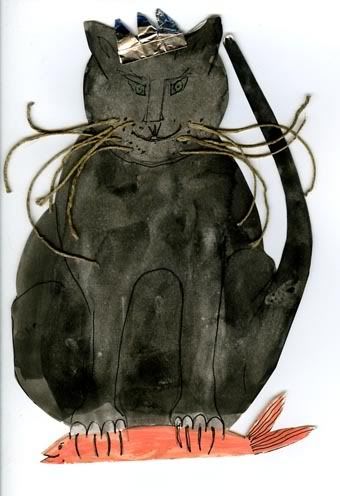 The cat has such a fiendish expression!
My favorite Christmas presents:-
I LOVE getting knitterly presents. The books are wonderful and the Knitpicks needles are just divine to knit with. It has really got me going on sock knitting. I finished the ones I was on and have 3 or 4 more on the go!
Even Marge fancies a pair!
moar
funny pictures
Did you see that I got a hat book for Christmas? Well I also bought myself this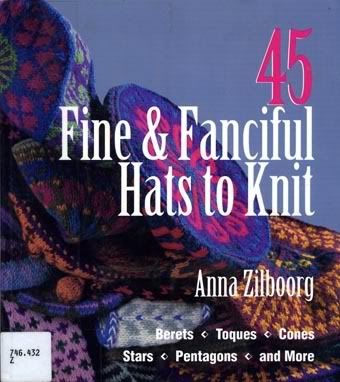 And I have
this
winging its way to France at this moment. So I think I might be knitting a lot of hats this year.
I joined a sock knitting KAL and a mitten knitting KAL on Ravelry and am thinking of joining the Scarf a month KAL at
Hanks
So I just need a hat nitting KAL and I should have next years Christmas presents done in plenty of time! Well thats the plan...
Talking of sock knitting Ambermoggie has committed to knitting socks every month to raise money for her local hospice. She could really do with some sock yarn sponsorship so if you have a hank you don't need in your stash, do yourself a favour and donate to this good cause.
A few months ago my brother sent me a huge parcel of knitting goodies including 2lb of saffron superwash merino roving. This week I tied it in a really long hank and dip dyed it royal blue, turquoise, magenta and scarlet to give a lovely vibrant melange of lots of colours. I have split it into lengths of 1 colour repeat and begun to pre-draught it.
I want to spin it as a 2 ply with long colour repeats as in Noro. I then wanted to make a sideways knitted jacket similar to Hanne Falkenburgs
Mermaid
. But the pattern isn't available on it's own so I put in a plea on the Pattern Detectives group on Ravelry and they came up with a free alternative from
Drops/Garnstudio
(scroll down to pattern Z-319). That is such a great
group.