Help appreciated with SP
At last photos of the Swallowtail Shawl, which could more appropriately be called the Frogpond Shawl for me. I liked knitting lace but I need to make sure I am concentrating and don't get my rows mixed up.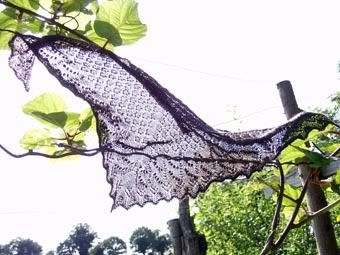 I used a 100% lace weight alpaca from Georges Picaud in a chocolate brown.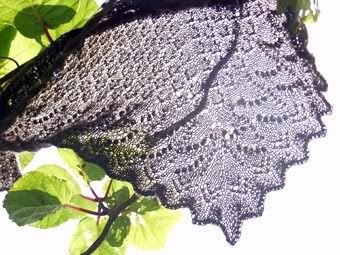 Embarassingly this is a Christmas present for my SIL - Christmas 2006!



The nupps were no problem with the needles I was using (bamboo circulars that I bought really cheaply of ebay).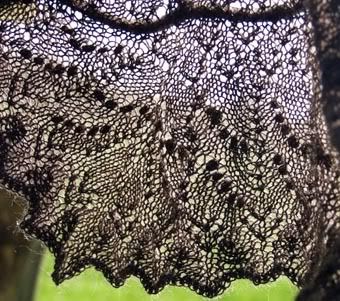 By an astounding coincidence my SP11 spoilee has just posted her finished Swallowtail shawl to her blog. It was also her first lace project and also a present for her SIL.

I could really do with some advice for gifts for my pal. The only interests other than knitting listed are cross stitch. I know nothing about cross stitch but fancy dyeing her some threads. What should they be wool, silk or cotton? What sort of thickness? Any other bright ideas for cross stitching gifts?

I have had this yarn in my stash for some time. The shawl took 90g and I have 125g left - more than enough for another shawl. If anyone would like it leave a comment and I will send it on to you.

We have had 3 sunny days in a row now so I guess that is summer. This shot of hawthorn berries looks kind of autumnal.