Colinette Athene and Chrysalis
The main listing of yarns for sale is
here
along with the shipping information. Or you can skip through the following related posts and it is a little further down the page.
These 2 yarns are now discontinued by Colinette so you wont be able to see them on their website. So I thought I had better show them.

Athene is a mohair mix. 42% mohair, 25% viscose, 25% wool and 8 % nylon. Ravelry has it listed as a Sport weight with 140m to 100g. This was supplied to me on cones but I will be happy to skein or ball off any amount. I have between 600g to 1000g of each of the 5 colours shown.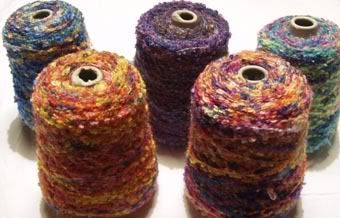 I put a little of each under the scanner to show each colour. They do however look brighter this way. This $8.50 or 100g.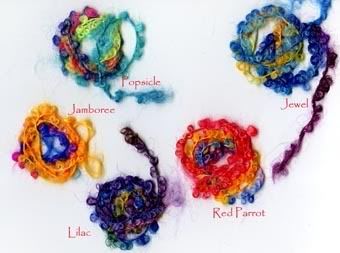 Chrysalis is a wrapped cotton yarn. The details are on the label.




I have 9 skeins for $9 a skein. This is an exceptional yarn in a gorgeous colourway (Raphael). You are unlikely to see this again and certainly not at this price.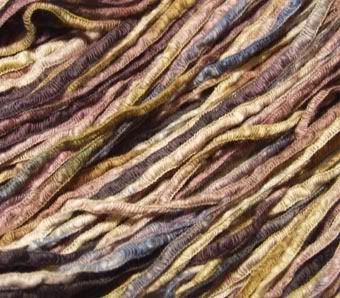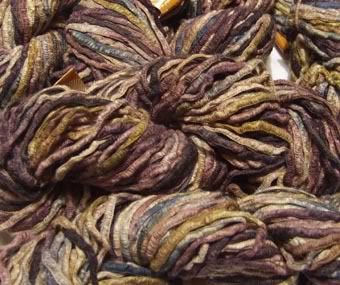 Don't forget all the other yarns - starting as low as $8 - just scroll down.