Kamikaze Goats
I meant to post these pictures a while ago. When we first started dismantling the roof the normally cognitively challenged goats managed to find their way up on to the top of the building.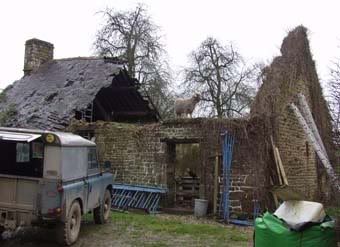 They were after the ivy on the walls and even went up the tiled slope. Because of course any scrappy bit of vegetation which is out of reach must be better than the lush pasture in front of your nose!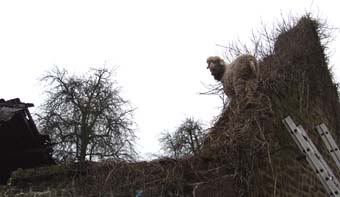 Surprisingly they also seemed to find there way down again. They seem to entertain themselves with climbing challenges.